This was the humble beginning, a small memorial march on a cold December day in 2002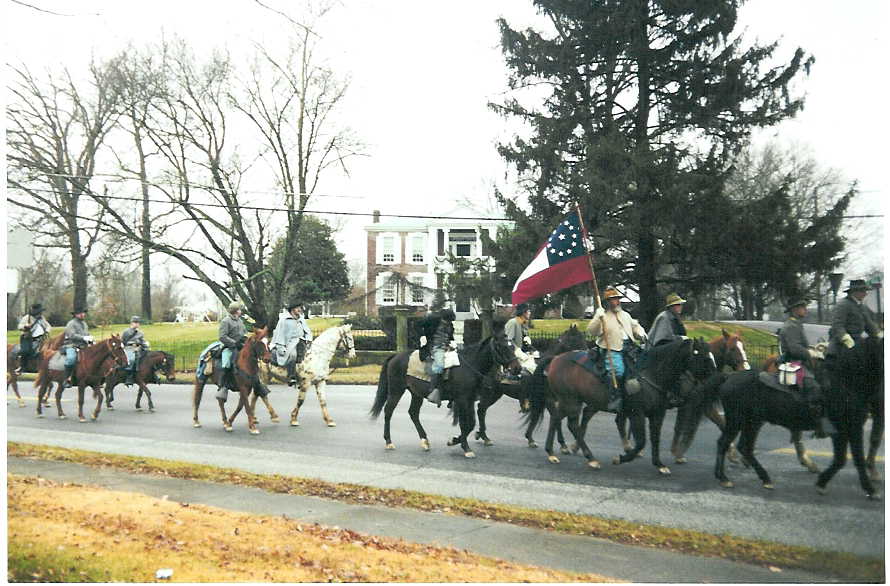 Here the Platoon passed

Myrtledene

, which was built in 1833 and is now a bed and breakfast at 370 N. Spalding. Confederate Gen. John Hunt Morgan made headquarters here in July, 1862. According to oral history, Morgan spurred his horse through the front door and started up the stairs, leaving hoofprints which were visible until the stairs were sanded and carpeted in the 1950s.